Download Our Brochure
Learn more about how Cleanlites can help your company reduce landfill waste.
Let us help you recycle!
Our experienced recyling team is standing by M-F. 
Call Cleanlites Today!
P: 800-778-6645
Paint Recycling with Cleanlites
Cleanlites Recycling industrial paint recycling solutions provide our customers with responsible, compliant, and ethical paint recycling services designed to reduce risk and support your green initiative. Our recycling process is environmentally-conscious and supports all legally mandated compliance standards, giving you the ultimate peace of mind.
Recycling your paint and paint containers helps us keep a multitude of harmful chemicals out of our landfills, ensuring the safety and viability of our soils and groundwater for future generations.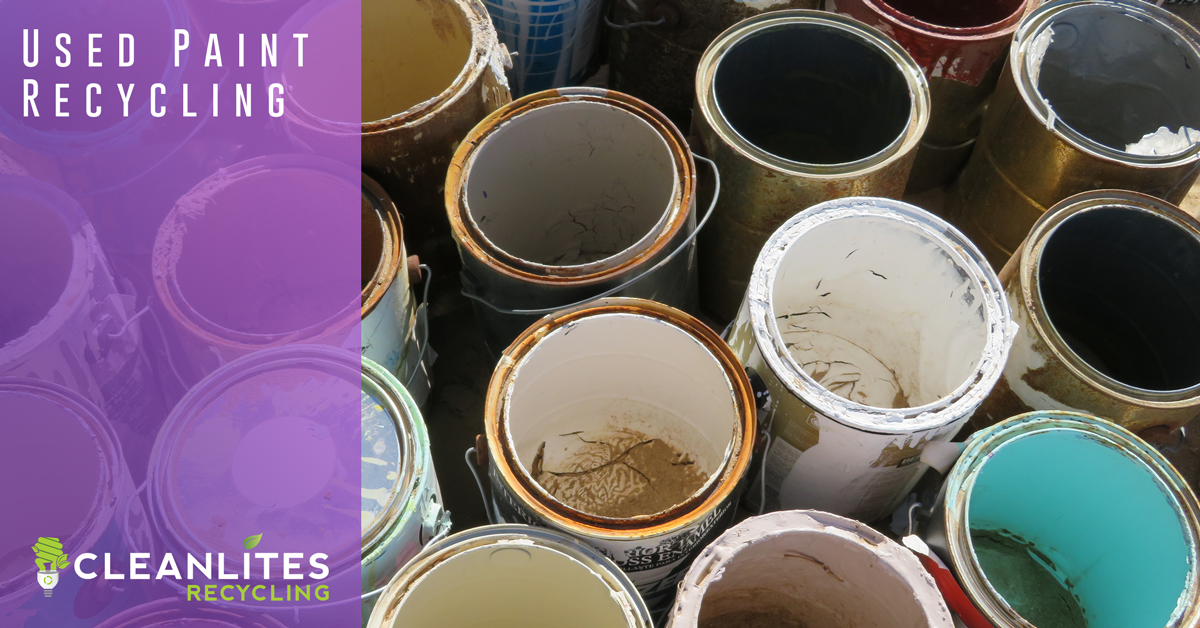 Paint falls into two general categories: oil-based and water-based. Though water-based paints are not always considered hazardous because they aren't flammable, they may still contain harmful compounds, including metallic pigments like cadmium, mercury, chromium, lead, silver, and selenium, to name a few.
As such, all oil-based paints are considered hazardous, as are aerosol paints, which contain propellants and, often, oil-based paint. To ensure your safety and protect the environment, paint thinners, stains, solvents, primers, varnishes, and undercoats should all be recycled as well.
Recycling paint safely and ethically is easy with Cleanlites. Contact us today to get started.
Landfill Policy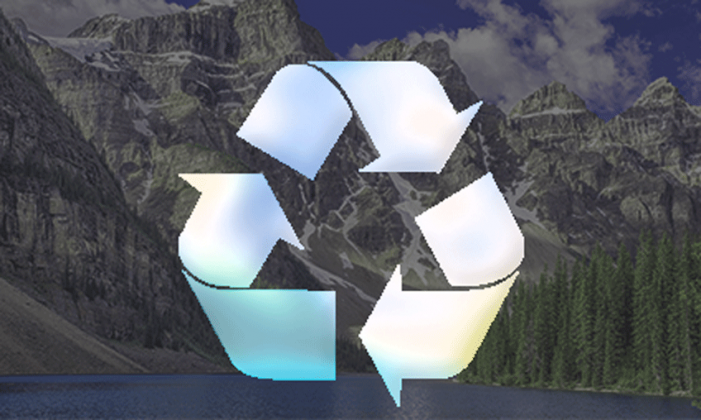 Cleanlites upholds a strict no-landfill policy for all paint and hazardous materials we handle and process. This means that you can be 100 percent certain that none of the paint you recycle is going to end up poisoning our soil.
To get started with our industrial paint recycling program, contact a team member today. We are always happy to talk to you about the benefits of ecologically responsible, cost-effective paint recycling.
Know Your Recycler
Knowing exactly what happens to your paint and other hazardous waste is not only critical to your green initiative, it is important to your clients too. More and more, customers are looking deeper into a company's policies before they choose to give them their business. Recycling with Cleanlites gives you the peace of mind you need to answer those concerns with confidence, helping you grow your business and sleep a little better at night.
To learn more about paint recycling for your organization, reach out to speak with one of our specialists today.
Insured Up to 3 Million
Asset Tagging Available
Transportation Available
Chain of Custody Available
Recycling With Cleanlites
We take pride in the secure, well-staffed environment at every Cleanlites recycling facility. Each of our recycling services can provide you with the necessary compliance reports for your records.