Download Our Brochure
Learn more about how Cleanlites can help your company reduce landfill waste.
Let us help you recycle!
Our experienced recyling team is standing by M-F. 
Call Cleanlites Today!
P: 800-778-6645
Professional Battery Recycling Services
Cleanlites is here for businesses who are looking to recycle batteries with responsibility and ease. Our battery recycling protocols help keep countless tons of harmful metals found in batteries out of landfills every year. Cleanlites is capable of recycling ALL types of batteries; Including alkaline, all nickel batteries, lithium and lithium ion, silver oxide, button cell, automotive/hybrid batteries and more. With 5 recycling centers nationwide and a strong transportation fleet, we are able to service customers across The United States with industry leading recycling solutions. To learn more about how Cleanlites can help you recycle old batteries, contact a team member today.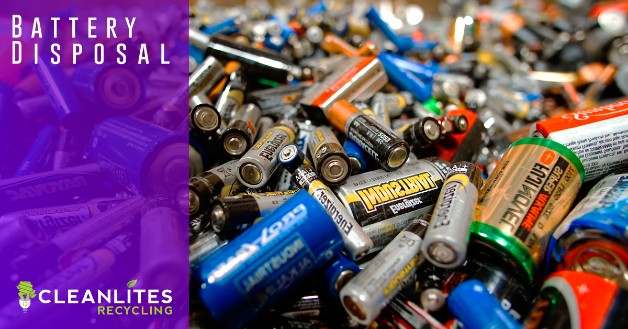 It's just one or two batteries, so what's the harm in simply tossing it in the trash? Even a single battery contains a significant amount of hazardous chemicals, materials and metals; such as mercury, lead, cadmium, and lithium. When a battery ends up in a landfill, these toxins are released into the soil and over time can reach ground water, causing damage to the environment and the health of citizens. If you are interested in smaller volume battery recycling, we offer a simple mailback program through our subsidy Lampmaster.
Landfill Policy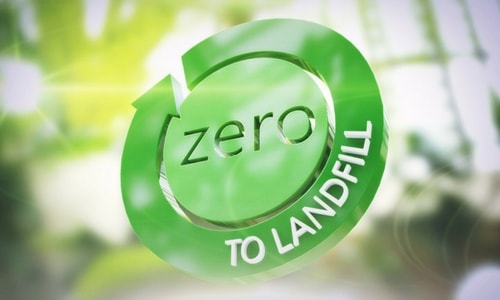 Cleanlites has remained steadfast in our pledge to reduce harmful waste that is contaminating our landfills and jeopardizing our groundwater. With old batteries and electronics products being replaced by businesses and consumers at an all-time rate, the risk of landfill and environmental contamination have never been higher.
Want to learn more about Cleanlites' recycling policies and protocols? Contact a team member today!
Corporate Responsibility
There is no federal legislature in place that mandates or regulates recycling of batteries for residential waste, and California is the only state that requires battery recycling by law. This does not stop Cleanlites from ensuring absolutely no waste from batteries ends up in landfills, we're proud of our ability to keep batteries out of the environment.
Insured Up to 3 Million
Asset Tagging Available
Transportation Available
Chain of Custody Available
Recycling With Cleanlites
We take pride in the secure, well-staffed environment at every Cleanlites recycling facility. Each of our recycling services can provide you with the necessary compliance reports for your records.